Vision
Hospitality Group
Meet Our Team
Vision Hospitality Group boasts a seasoned leadership team with decades of experience in diverse and complementary skill sets across multiple disciplines.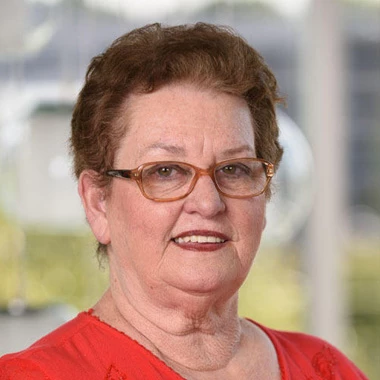 Mitch Patel,
President And Chief Executive Officer
Under Mitch's leadership as President and CEO, Vision Hospitality Group holds a growing portfolio of hotels affiliated with premium brands. Mitch manages and directs all aspects of the company, from sourcing investments to operations. He also oversees strategic development and implementation and has led Vision Hospitality Group to receive many awards within the industry.
Ish Patel,
Honorary Chairman
A native of India, Ish earned his undergraduate degree in Dairy Science & Technology from Sardar Patel University, Anand, Gujarat, India in 1969. He then pursued his education in the States, earning his Master's degree in Food Science & Technology from the University of California, Davis, where he also completed his post-graduate studies and research in Food Microbiology. In 1977, he accepted the role of Quality Assurance Manager for a major food company in Stockton, CA. While maintaining his QA position, Ish entered the hotel industry in 1978 with the lease-purchase of an independent motel. In 1980, he moved to Cleveland, TN in pursuit of a franchised property, which he owned and managed for over 24 years. Ish's passion for hospitality led him to be the first developer a new-build hotel in East Tennessee as well as one of the first developers of a Days Inn in Tennessee in 1985. Guided by his favorite quote, "We make a living by what we get, we make a life by what we give" –Winston Churchill, Ish became a founding member of the Mid-South Indemnity Association, which eventually led to the start of the Asian American Hotel Owners Association. He is also the founder and inaugural president of the Indian Cultural Association of East Tennessee (GSET). As Vision's Chairman, Ish has been active in local civic community as a member of the Rotary Club of Cleveland, TN since his joining in 1985.
Andrew Hibbard,
Senior Vice President of Finance and Investments
Andrew is responsible for the investment, asset management and capital markets activities for Vision Hospitality Group. Andrew develops the investment thesis for each project, including market research, site acquisition, concept testing, site planning, pro-forma modeling, franchise application and equity/debt financing.
Brian Parker,
Senior Vice President of Development and Construction
As Senior Vice President of Development & Construction, Brian is responsible for supervising all new development and pre-construction processes for Vision, including permitting, architectural and interior design review, and construction contracts.

Brian holds a Bachelor's degree in construction management from Southern Polytechnic State University and an MBA with a concentration in real estate from Georgia State University. Prior to joining Vision, Brian spearheaded numerous multi-million dollar projects, compromised of both new builds and renovations, in addition to owning and managing Concord Property Group, LLC. As senior project manager for Acumen Development Partners, he was instrumental in the development of Vision's SpringHill Suites by Marriott Atlanta Downtown, Hampton Inn & Suites by Hilton Atlanta Decatur/Emory and The Edwin Hotel, adding to his portfolio of approximately $400 million in hospitality projects alone, as of early 2019.
Joel Wineman,
Vice President of Asset Management
As Vice President of Asset Management, Joel is responsible for driving optimal financial performance across the portfolio of Vision Hospitality Group-owned assets. Joel optimizes revenue strategies, benchmarks and measures key operating metrics and works collaboratively with the hotel operating teams at all levels of the organization. Joel is also responsible for developing annual asset capital expenditure budgets and uncovering ROI opportunities for Vision to invest in.
Joel has worked extensively in the asset management arena for a variety of ownership interests, including multiple national Private Equity firms, a 3rd Party Asset Management firm, and a public REIT. Prior to his career in asset management, Joel worked in hotel operations in a variety of locations as a Director of Finance with Marriott International.
Joel earned his bachelor's degree from the University of Nebraska – Omaha.
O'Mally Foster,
Vice President of Culture And Talent Resources
As the vice president of talent resources and risk management, O'Mally performs an important role in identifying new talent as Vision continues to grow. He also supports company leaders as they assist their associates in maximizing their full potential.

O'Mally's career began in 1996 as the regional training specialist and LP agent for Cracker Barrel Old Country Store, Inc. From this position, he transitioned into the hospitality industry where he gained experience as an assistant general manager and a rooms manager. He later became the regional director of human resources for Noble-Interstate Management where he supported a portfolio of hotels that employed over 3000 associates. His ability to successfully develop and implement strategies to identify and recruit employees led him to his next position as the human resources generalist in Charleston, TN which he held for two years. The Chattanoogan Hotel in Chattanooga, TN then offered him the position of human resources director. He spent the last three years revamping the hotel's culture program, improving internal communications and community relations, and developing a new onboarding process. His work ethic and results earned him the Chattanoogan's Rising Star award in 2016.

O'Mally enjoys traveling the world, reflecting his passion for meeting new people and learning about different cultures. He was born and raised in Mobile, AL and has acquired a talent for cooking and baking. He is involved in the community through service projects such as Chattanooga Clean and Green, and he serves as a member of the local and national Society for Human Resource Management.
Terry Daum,
Vice President of Revenue Generation
As the Vice President of Revenue Generation, Terry is responsible for all aspects of the Vision portfolio's revenue generation, optimization and online presence. The Vision Regional Sales, Revenue Management and Digital teams are among the best in the industry.

He attended the University of New Hampshire where he attained his Bachelor of Science degree in Hotel Administration. While attending UNH, Terry gained experience working in local hotels that led to an opportunity to be the Area Director of Sales for Innkeepers Hospitality, now known as Island Hospitality. Terry spent nine years mastering various positions within Innkeepers, from General Manager to Vice President of Revenue Management. In 2005, he accepted the position of Director of Hotel Sales and Revenue Management Support with Hilton Worldwide. He worked for Hilton Worldwide's Focused Service Division for 14 years before joining the Vision Hospitality Group in 2018.

When not at the office, Terry and his family enjoy taking advantage of the great outdoors, whether hiking, kayaking, or biking.
Thomas Mischak,
Senior Regional Vice President of Operations
Tom Mischak joined the organization in 2015 as Regional Vice President of Operations leading the most widespread region, with properties in Tennessee, Kentucky, Ohio, Colorado, North Carolina, and Texas. Tom provides support and communication from the home office to the properties under his direction.

Tom holds a Bachelor's Degree in Hotel and Restaurant Management from Purdue University and has been in the hospitality industry for 30 years. A self-described 'people-person', Tom loves taking care of the guests and building his team. Prior to joining Vision, Tom held numerous leadership roles, including General Manager and Regional Director. During his tenure as General Manager, Tom was recognized with his previous company's highest "Triple Platinum Award", awarded to the manager with the highest results across the entire hotel portfolio, and also received the "Platinum Award" and Most Improved "Moving the Needle Award."

Tom loves spending time with his family, fishing, and visiting the beach. He is also a supporter of the Rookery Bay Reserve, which protects one of the few undisturbed mangrove estuaries left in North America.
Jeff Mochel,
Regional Vice President of Operations
Jeff oversees operations for Vision's Greater Chattanooga properties. He works closely with the management teams at the properties in maintaining operating standards and executing daily procedures. Jeff acts as a liaison between the hotel general managers and the management company, where he is charged with not only upholding the hotel's brand standards but also maintaining Vision's "hands-on" culture at the property level.

Prior to joining the organization in 2010, Jeff worked with Jameson Inn hotels as Senior Regional Director of Operations. His duties included overseeing as many as 50 hotels in the Southeast. Jeff is a graduate of Pennsylvania State University with a Bachelor's Degree in Hotel, Restaurant and Institutional Management. Jeff's time in the hospitality industry has taught him to be creative in solving problems, as no two days are alike, but every day gives the opportunity to help someone, whether it be a guest, General Manager, or a coworker.

Jeff serves as the Vice President of Education on the board of the East Brainerd Chamber of Commerce. Jeff is involved with local Chattanooga schools on improvement projects as well as volunteering his time to prepare the students for interviewing, career options, and educating them on careers in hospitality. Jeff also volunteers his time with the Chattanooga Food Bank, American Heart Association, Habitat for Humanity, and Toys for Tots in the Chattanooga area.

In his free time, Jeff and his wife enjoy hiking the trails of the Great Smokey Mountains and the amazing trails surrounding the Chattanooga area.
Steve Patterson,
Regional Vice President of Operations
Steve brings a wealth of knowledge and experience, with over 35 years in the industry. He is a graduate of the University of Tennessee with a BS in Tourism, Food, and Lodging Administration. Like most in our profession, Steve worked up through the ranks, getting his start in food and beverage. He has been in operations for the majority of his career, with highlights including serving as an RVP of Operations with both Hilton and Hyatt for 25 years.

Career highlights include joining Hyatt to collaborate on the startup of both the Hyatt Place and Hyatt House brands. He worked extensively with owners and operators to collaborate on a successful launch of both brands. Steve also says that "developing and mentoring outstanding people in the hospitality industry" is his proudest accomplishment so far.
Heather Brinson,
Regional Vice President of Sales
In Heather's 20 years in hospitality, she has spent eight of those years in group and business transient sales with Ritz-Carlton Atlanta and Ritz-Carlton Buckhead. Her next move took her to a Director of Sales position with Hotel Equities in the Atlanta market.

Heather first joined Vision Hospitality Group, in 2013. While she started as a Director of Sales, Heather soon took on the role of Regional Director of Sales and Marketing for what became Region 3 within the portfolio. While her hotels were primarily located in the Atlanta metro area, she also assisted in our growth to Houston TX, Wilmington NC, Denver CO, Aurora CO, Huntsville AL, and Tuscaloosa, AL. Heather was not only present for much of that change and growth, she helped to facilitate that growth through consistent results and a hand's on approach.

Throughout all this experience, when asked to list her proudest career moment this far, Heather says "I love coaching and developing sales leaders and witnessing their growth and successes. When I walk into our hotels, I feel a sense of family."

In her life at home, Heather and her husband, Jared, are proud of their daughter, Kira, attending Georgia Southern as a freshman this fall. Their son, Scott, will be a junior at Milton High School. She loves spending time with family, traveling, playing tennis, going to concerts, and, of course, Alabama football. Roll Tide!

Heather can be reached at hbrinson@vhghotels.com.
Kremena Matzelle,
Regional Vice President of Revenue Management
As Regional Director of Revenue Management, Kremena oversees the day-to-day revenue management for Vision's Nashville and Denver hotels. She identifies new opportunities, implements revenue management procedures and best practices, and ensures the properties are exceeding service levels and operational standards.

Kremena's hospitality journey began in 1999, where she worked at a destination resort in Bulgaria. Finding her passion in the hotel business, she continued to pursue her career through various positions in Operations with full-service properties such Adams Mark Hotels, Radisson, and Hilton. In 2007, she accepted the role of Revenue Manager with TMI Hospitality where she oversaw a portfolio of Marriott extended stay hotels. Her track record and performance quickly gained her two promotions where she was instrumental in developing a revenue management training program for new general managers and revenue managers. It was in this capacity that she also assisted in the opening of over twenty hotels while supporting the development of new talents within the revenue management team. In her most recent role as Revenue Strategy Director, she was responsible for the financial performance and revenue maximization for an assigned region of 45 hotels, consisting of six different brands.

While studying German at the Foreign Language School Geo Milev and International Business at the University of Economics - Varna, Kremena had the opportunity to practice five different languages and travel extensively. She now passes on her passion for traveling and exploring various cultures to her children. She is also a seasoned volunteer for the local school's International Day program. In her free time, Kremena enjoys ice-skating and camping with her husband and two sons.
Michael DiMaria,
Director of Asset Management
Patty Martinez,
Regional Director of Operations
Jenelle Hawkins,
Director of Engagement, Innovation And Wellbeing
Jenelle is responsible for the management of all training initiatives, which includes maintaining and implementing Vision's digital training program. In addition, she designs and develops learning materials and curricula based on identified needs, ensuring that all training procedures are aligned with Vision's core values and business objectives.

With over ten years of experience in the hospitality industry, Jenelle joined the organization as an expert in identifying, developing, and conducting unique training programs and professional courses. Jenelle studied Music Education at the University of Tennessee. Though she enjoyed her field of study, she was attracted to the interactive environment hospitality offered, and in 2006, she accepted a position with the Sheraton Read House Hotel, a 241 room historic hotel located in the heart of downtown Chattanooga, TN. Within the Read House, she transitioned to several management positions in which she facilitated numerous training sessions that enhanced company culture and best practices. Jenelle's passion to help others become stronger workers then led her to accept her most previous position as Training and Development Manager for Stokely Hospitality Enterprises, one of East Tennessee's largest employers in the hospitality industry.

In her free time, Jenelle enjoys working on her personal goal to complete a hike of every established trail in the Great Smokey Mountains National Park.
Christine Cooley-Philips,
Regional Director of Operations
Brian Hennessy,
Director of Investments
As Director of Investments, Brian sources development projects and acquires operating hotels. He utilizes his strong background in site acquisition to procure best-in-class sites for future hotel use, using his relationships with various brands to secure the highest yielding flags. He works closely with sellers, counsel, and consultants to provide a seamless transaction.
Scott Taylor,
Director of Capital Improvements And Procurement
As the director of hotel performance, Scott oversees and supports the operations of all new and transitioning properties in Vision's portfolio. His duties include providing pre-opening support, mentoring property leadership, and providing interim management.

Scott joined Vision in 2008 as General Manager of the Fairfield Inn & Suites Cleveland, TN. In 2013, He transitioned to General Manager of the Hampton Inn Cleveland, TN, which he led to rank in the top six percent of the brand in guest service after its first year of operation. For his achievements, Scott was presented with the 2013 General Manager of the Year award by Vision. Scott has also been recognized by Hilton Worldwide, with 10 consecutive Wall of Fame Awards as well as a Lighthouse Award from the Hampton brand. Scott's dedication further earned him the Hands-On Hamptonality Community Service Award from the Hampton Brand for his dedication to numerous community organizations, including Rotary International and the Cleveland Tennessee Chamber of Commerce, where he serves as the Vice Chairman of Travel and Tourism.
Danielle Renteria,
Director of Accounting
Danielle oversees all construction accounting, including cash flow management, projected final cost reporting, budget variance analysis, and end-of-project cost segregations for new properties. Among other full-cycle accounting services, she also acts as Treasurer for partner contributions, quarterly distributions, fund investments, working capital loans, and escrows.
Kaitlin Bossier,
Regional Director of Sales and Marketing
Kaitlin found her passion for hospitality in the University of Mississippi's Hospitality Management program. She says "I sat in an Intro to Hospitality Management class before my freshman year at Ole Miss and fell in love with the curriculum. I declared my major in Hospitality Management my first semester and never looked back." Once graduating, her first position was as an assistant to the Vice President of Tourism for the New Orleans Convention and Visitor's Bureau. From there, she became a member of the opening teams for three different Autograph Collection by Marriott properties, eventually being promoted to Area Director of Sales. There, she oversaw city-wide and tournament events, targeted national accounts, and led special projects. It was during this time that Kaitlin realized her passion for training and developing partners. She shares "There is nothing more rewarding to me than seeing potential in our partners and helping them grow." Before being promoted to this new role, Kaitlin served as an Area Director of Sales in Chattanooga.

In her time outside of work, Kaitlin loves spending time with her husband, daughter, and their golden-doodle. She is a big music fan, and it is not uncommon to see her at a festival or local music events such as Chattanooga's Nightfall. She has a green thumb and enjoys gardening, along with being a Pilates enthusiast.
Kaitlin can be reached at kbossier@vhghotels.com.
Keri Moore,
Regional Director of Sales and Marketing
Jeremy Bishop,
Regional Director of Sales and Marketing
With over 25 years of experience, Jeremy has a proven leadership background within various focused-service, full-service, extended stay, luxury, and destination brands within Marriott, Hilton, Hyatt, and InterContinental Hotel Group properties.
Achieving his Doctorate Degree of Business Administration in Strategy and Innovation, as well as his MBA in Hospitality and Tourism, provides a distinct perspective on industry trends. One of Jeremy's strengths is the ability to develop creative approaches to increase competitive advantages. Jeremy is also a certified Marriott Access Edge coach with certifications in Sales Pro and Amadeus Delphi.
Jeremy has used his volunteer experience on the Board of Directors to benefit many organizations including South Florida and Atlanta Pride which also led to being a sought-after speaker for two CMI Conferences on Gay and Lesbian Tourism, various Chamber of Commerce Sales Roundtables, Chamber Links, and Tourism Committees in Fort Lauderdale, Atlanta, Greenville, and Nashville. Jeremy also continues his community service through local Nashville organizations including The Bridge, Homeless Commission, Tennessee School for the Blind, and Make Music Nashville.
Andrew Freeman,
Regional Director of Revenue Management
As Regional Director of Revenue Management, Andrew oversees Vision's lifestyle hotels, along with the Hampton Inn by Hilton Wilmington/Downtown and Courtyard by Marriott Houston NW/290 Corridor.

After graduating from American University with a Bachelor's degree in Economics and a minor in History, Andrew transitioned through several positions with Marriott Hotels and Resorts in Virginia and Washington, DC. In 2013, he accepted a revenue manager position at the Marriott International Headquarters, followed by a promotion to regional revenue manager for Marriott International's Washington, DC cluster. In his time with Marriott, Andrew managed a portfolio of 12 properties that produced $42 million in annual revenue, he surpassed the year-end budget multiple years, and he led his team to be the recipient of the President's Circle Award. In his most recent position as a senior revenue manager for pre-openings with Marriott International, Andrew was instrumental in the opening of Vision's SpringHill Suites by Marriott Atlanta/Downtown and The Edwin Hotel in downtown Chattanooga, TN.
Kaylon Tuttle,
Regional Director of Revenue Management
Kaylon is responsible for the day-to-day revenue management for Vision's East Tennessee properties. As one of the four Regional Directors, he identifies new opportunities, implements revenue management procedures and best practices, and ensures the properties are exceeding service levels and operational standards.

Kaylon accepted the Regional Director of Revenue Management position with over 10 years of experience in the hospitality industry, from properties in Texas to Tennessee. He joined the organization in 2012 where he has since received numerous accolades based on his revenue optimization and management skills. His leadership allowed him to transition through several positions, such as assistant general manager and dual sales manager, before being named general manager of the Hampton Inn by Hilton Chattanooga West/Lookout Mountain in 2016. In this role, Kaylon led his team to receive a consecutive Hilton Circle of Excellence award as well as placement in the top 5% of the Hampton brand in Total Quality Service.

In his leisure time, Kaylon enjoys playing guitar and pick up soccer. He is an avid podcast listener and reader, and he enjoys wandering through any downtown with no real plan.
Mike Willingham,
Corporate Director of Information Technology
As Director of Corporate IT, Mike ensures the company is connected and compliant with organizational communications, telecom, and IT Infrastructure needs. Prior to joining Vision Hospitality Group, Mike spent the last 13 years with Benchmark Hospitality elevating in many positions from property-based IT Manager to Benchmarks Director of IT, overseeing 80 hotels and resorts. Professionally Mike has been recognized by the White House Communications Agency – Certificate of Appreciation (IT Support) and U.S. Army – General Kevin T. Campbell's Office - Certificate of Appreciation (IT Support). In his spare time, he is active as a Lookout Mountain Georgia Municipal Planning Commission Member and Lookout Mountain Georgia Volunteer Fighter.
Teresa Garcia,
Regional Director of Revenue Management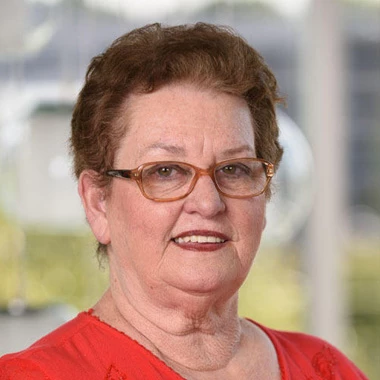 Mary Strech,
Personal Assistant to Mitch Patel
Mary has been a loyal associate with Vision as the Executive Assistant to Mitch Patel, providing administrative support for the CEO and oversight over all office operations, including new development entity management, associate payroll, partner relations, banking and financial record-keeping. Most importantly, she strives to provide each of Vision's properties with the dedicated service and personal attention they require.

After 16 years in banking, Mary entered the hospitality industry as a Night Auditor for a Hampton Inn in 1996 and later became a Front Office Manager with ZMC Hotels. In 2005, she joined the Vision team as the General Manager of a Hampton Inn that was previously managed by the company.
Diana Cato,
Corporate Director of Human Resources
Brent Stockberger,
Development Manager
Brent is a Development Manager with Vision Hospitality Group responsible for overseeing construction management and development project cost control. Prior to joining Vision, Brent gained valuable skills working in various rolls within the construction industry and earned his way to project manager. Brent graduated from Chattanooga State Community College with an Associate's degree in Construction Engineering.
Brandi Paris,
Sales Systems Administrator And E-Commerce Manager
Brandi manages the brand websites, images, and content for each hotel in Vision's growing portfolio. She coordinates the photoshoots as each hotel completes development or renovation, and is also responsible for the hotels' TripAdvisor and Google Business profiles and the hotel profiles listed on the online travel agencies (OTAs).

Brandi's talents were quickly recognized when she joined the organization in 2012 with the DoubleTree by Hilton Chattanooga/Downtown. She accepted a series of promotions, including reservations & accounts receivable manager and operations manager for the 186-room, full-service hotel. In 2014, Brandi took on the role of sales coordinator at the Hilton Garden Inn Chattanooga/Downtown in addition to her responsibilities as a reservations manager at the DoubleTree by Hilton Chattanooga Downtown, where she also served as the president of CARE, a committee at each DoubleTree by Hilton property that promotes teamwork, guest relations, and community outreach. As the organization continued to expand, the need for a revenue optimization & eCommerce analyst emerged, and Brandi's strong skill set made her the ideal candidate. In 2017, she accepted the new role at Vision's home office. She has since been an asset in the revenue management team, promoting her to the role of Sales Systems Administrator and E-Commerce Manager.

In her free time, Brandi enjoys spending time in the kitchen trying new recipes, gardening and spending time with her three sons and two dogs.
Glenn Hogan,
Financial And Investor Relations Analyst
Glenn Hogan serves as the Financial and Investor Relations Analyst for Vision Hospitality Group. Glenn acts as the primary contact with investors and supplies all necessary financial information to lenders, equity partners, brokers, and teams. He works extensively in identifying, evaluating, and securing financing sources, playing an essential role in all acquisitions and dispositions.
Bobby Knowles,
Development Manager